ID Factory joins NOBEARS Group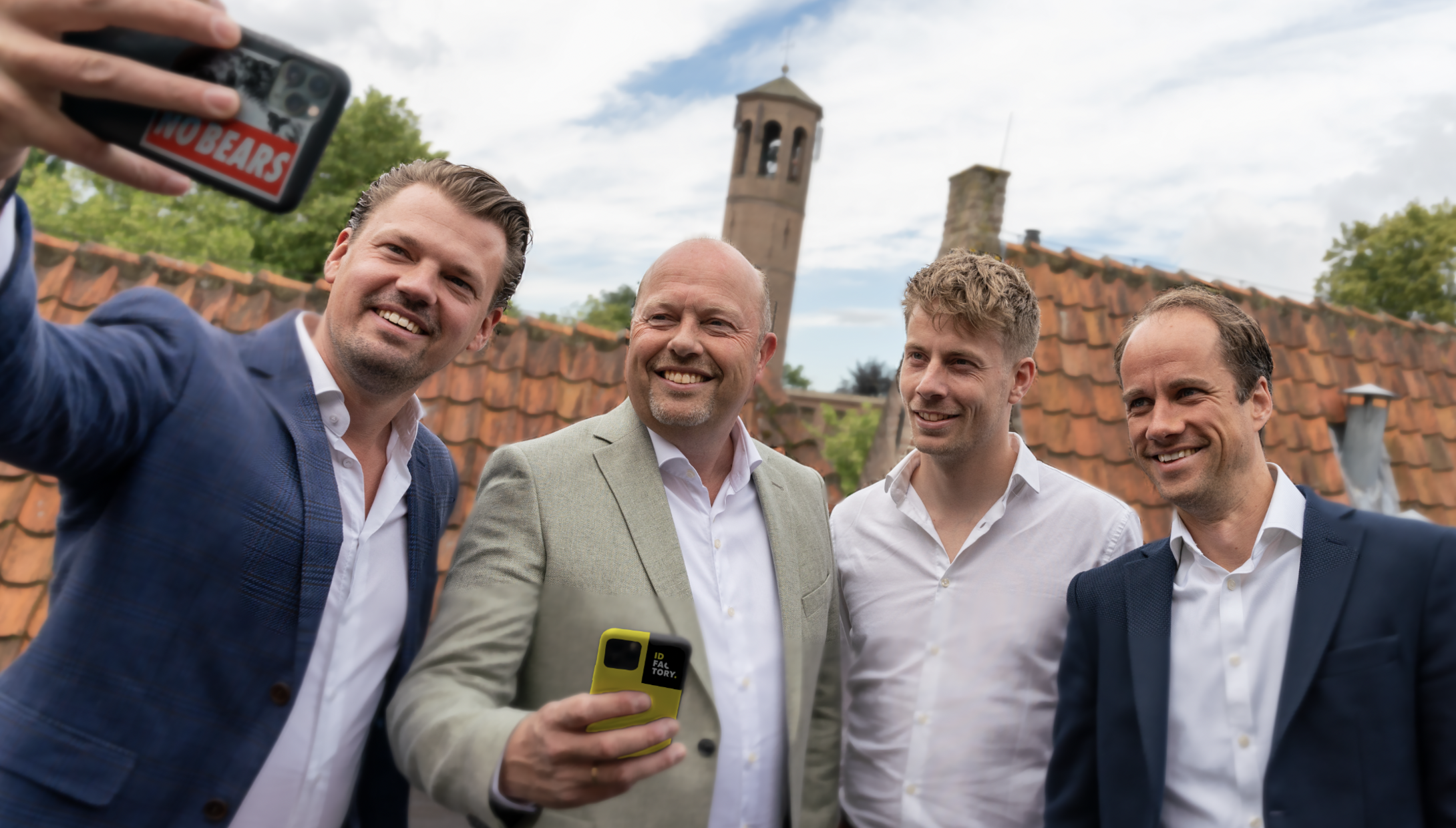 ID Factory joins NOBEARS, the two companies join forces and form a new powerful collective of more than 80 experts who focus on strategy, concept, design, development and marketing for various (inter)national brands. According to both companies, this is a good step to serve the changing demand from customers and markets even better.
Award-winning collective
Last Thursday, July 8, the last signature was set and the deal was officially sealed. This merger is another step in building a strong agency group that brings together expertise in the most important (digital) fields. A solid basis for the further growth ambitions of both companies and the future expansion of the agency group.
Both NOBEARS and ID Factory have received praise within the industry over the past year. For example, NOBEARS was recently named one of the fastest growing scale-ups in the country by the Erasmus Center for Entrepreneurship and NLGroeit. ID Factory in turn achieved top results in the Fonk100 and Emerce100. With the new expansion, offices of the company can be found in Heusden, Tilburg, Utrecht, Waalwijk and Eindhoven.
Building a strong agency group together
Dustin Karelse of NOBEARS: "We are extremely proud of this deal, not only because it is strategically correct, but also because we were able to take this step completely independently. The difference is also that we would like to continue working with entrepreneurs and involve them in the further growth to be made. The addition in expertise, culture and especially the entrepreneurial ambition must match. Together we build a successful agency group that strengthens each other as a family. We put our customers first and look for valuable expertise expansion that will help our customer further in achieving digital success."
From shared ambition to increase in scale
ID Factory has been an established name in the digital marketing world for years. The agency offers a wide range of expertise in which data, performance and creativity go hand in hand. They offer smart solutions for personalized customer journeys, marketing automation, CDPs, data driven performance campaigns, retention issues and social media marketing. In addition, the creative branch focuses on brand building, concept development and creation in the broadest sense of the word. The merger creates a strong collective with joint strength.
Remy Vermeulen of ID Factory: "I was looking for scale with our company. We realize wonderful marketing campaigns, manage the digital customer journey for our customers from A to Z and have our own web developers in-house. However, the need for scale was increasing. I've been looking for a while for a way and the form to fill this in. After the first conversations with NOBEARS, there was soon a click, also in culture and the no-nonsense approach. That, together with the ambitions, mutual need for expertise and the opportunity to join the NOBEARS Group as a partner, were the deciding factors for me. Building together in a greater whole."
About NOBEARS
NOBEARS uses the power of creativity and technology to build digital concepts and reinvent customer journeys. With a strong entrepreneurial mindset, we devise and/or transform digital strategies. We design the concept, realize the technology and fulfill the marketing with growing success as goal. NOBEARS is an ISO 27001 certified agency with over 50 professionals and works for clients such as Intratuin, Van Mossel Automotive Group, MOOOI, Jumpsquare, Keuken Concurrent, Jumbo Golf & Hockey. The company is located in Heusden, Tilburg and Utrecht.
About ID Factory
ID Factory sets brands and people in to motion. With a personal and bold approach, we build brands, grow companies with the right digital strategy and create campaigns, concepts and creation with impact. In this way we bring together stories, creativity, technology and data to touch and activate people. Whether it concerns a strong brand positioning, performance driven campaigns or targeted website. ID Factory works with more than 30 professionals for clients such as Bakker Bart, Coop, Nierstichting, Hypotheek.nl and Zorgwerk. The company is located in Waalwijk and Eindhoven.